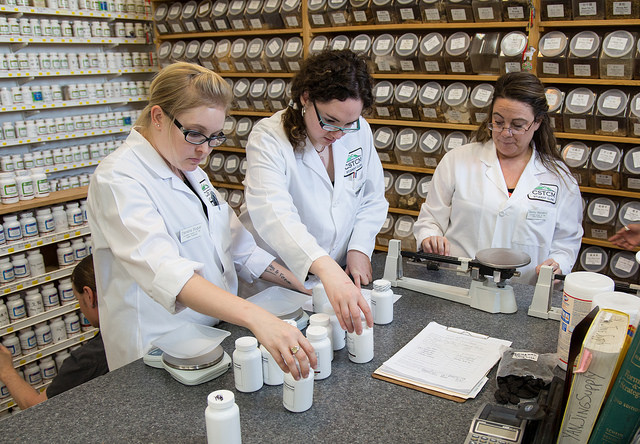 Chinese Medicine and Pain Management: Natural Alternatives for Coloradans
Posted by

Categories

Blog

Date

July 18, 2023
Definition of Chinese Medicine
Chinese medicine, also known as traditional Chinese medicine (TCM), is a holistic approach to health and wellness that has been practiced for thousands of years in China and other parts of Asia. It is based on the concept that the body's energy, or qi, flows through meridians or channels, and any imbalance or blockage in this energy can lead to various health issues. Chinese medicine emphasizes the connection between the mind, body, and environment, and seeks to restore balance and harmony to promote optimal health. It encompasses a range of therapies, including herbal medicine, acupuncture, dietary therapy, and meditation, among others. Chinese medicine offers natural alternatives for pain management, focusing on relieving symptoms and treating the underlying cause of the pain. By addressing the root imbalances in the body, Chinese medicine provides effective treatment options to alleviate pain and improve overall well-being.
Benefits of Acupuncture
Acupuncture treatments, a key component of traditional Chinese medicine, provide effective pain relief and management. By stimulating acupoints, acupuncture increases local blood flow, reducing inflammation and promoting natural healing. Research supports its efficacy for chronic pain conditions like lower back pain, headaches, fibromyalgia, migraines, and osteoarthritis. Traditional Acupuncture sessions also improve mental health by reducing stress, anxiety, and enhancing sleep quality. As a non-pharmaceutical option, acupuncture offers a holistic approach to pain relief and is gaining recognition as a valuable treatment. With minimal side effects, acupuncture is a natural alternative for pain relief and optimal health.
Other Practices in Traditional Chinese Medicine for Pain Relief
Traditional Chinese Medicine (TCM) encompasses various modalities beyond acupuncture and herbal medicine for joint pain relief and overall well-being. Cupping applies glass cups with suction to the skin, enhancing blood flow, releasing muscle tension, and aiding in healing, particularly for musculoskeletal pain. Moxibustion employs mugwort burning near acupuncture points, effectively warming and stimulating them to alleviate pain resulting from cold or stagnant energy, including joint and chronic pain. Gua sha involves scraping the skin with a smooth-edged tool, promoting blood and energy flow, reducing inflammation, relieving muscle pain, aiding in injury recovery, and enhancing well-being. Additionally, Tai chi and qigong are mind-body exercises focusing on gentle movements, breathing techniques, and meditation, improving energy flow, reducing stress, and inducing relaxation, beneficial for chronic pain and overall health. Combining these TCM practices with acupuncture and herbal medicine offers a comprehensive, holistic approach to pain relief, addressing both physical and energetic aspects, harnessing the body's innate healing abilities, and promoting natural alternatives for pain management and optimal health.
Herbal Medicine and Pain Management
Herbal medicine has been used for centuries in traditional Chinese medicine as a natural alternative for pain management. With its focus on holistic healing and maintaining optimal health, herbal medicine offers a variety of effective treatments for pain relief. By addressing the root cause of pain and promoting the body's self-healing abilities, herbal remedies can provide long-lasting relief without the side effects associated with pharmaceutical drugs. From reducing inflammation and improving blood flow to supporting the musculoskeletal system and promoting relaxation, herbal medicine offers a comprehensive approach to pain management. Whether it's acute or chronic pain, incorporating herbal remedies into your treatment plan can help you find natural and effective solutions for pain relief.
The Use of Herbs to Manage Chronic Pain
Herbal medicine is a key component of traditional Chinese medicine (TCM) for pain management, taking a holistic approach to address the root causes of pain. TCM utilizes specific herbs like Corydalis Yanhusuo, Chinese Skullcap, Turmeric, and Willow Bark, scientifically proven to reduce inflammation and alleviate chronic pain. With minimal side effects, herbal remedies offer effective and natural relief, promoting overall well-being. Incorporating personalized herbal formulas in TCM pain management plans provides sustainable solutions, targeting pain symptoms and optimizing health. Explore TCM's herbal medicine under the guidance of a qualified practitioner to address your specific chronic pain condition naturally and effectively.
Chinese medicine is a unique healthcare system that views the body as a whole and seeks to restore balance and harmony within. By understanding the principles of yin and yang, Qi flow, and the Five Elements theory, practitioners of Chinese medicine aim to address the root causes of health issues and promote optimal health and well-being.
Here at Colorado Chinese Medicine University (CCMU), formerly known as the Colorado School of Traditional Chinese Medicine (CSTCM), you are immersed in a supportive and transformative educational experience, learning how to care for yourself, others, and the community. With an emphasis on extensive clinical experience and experienced supervisors, students have the opportunity to learn from knowledgeable faculty while honing their healing abilities. The diverse faculty at CCMU exposes students to various styles and perspectives, allowing them to develop their own unique approach to Chinese medicine. CCMU's comprehensive programs incorporate a wide range of Chinese medicine traditions and practices, combining ancient wisdom with modern adaptations. Additionally, students have access to additional training in Taiji and Qigong, promoting holistic well-being. With our dedication to excellence and a holistic approach to education, CCMU continues to shape the future of Chinese medicine in Colorado and beyond. Apply today!